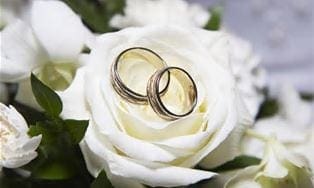 Congratulations on your engagement!
Harbor Breeze Cruises would like to offer you the wedding of your dreams on the finest charter boats in Southern California.
Wedding cruises are incredible experiences. Imagine giving your vows as the sun sets over the Pacific Ocean or off the Pacific Palisades Peninsula . How about a wedding reception that passes by the Queen Mary with a spectacular view of the Long Beach, California skyline. Harbor Breeze Cruises can offer you all that and more!
Your wedding is one of the most precious moments in your life.  At Harbor Breeze we know that you deserve to enjoy it to the fullest.  Our staff pay attention to all of your needs and take the burden off your shoulders.  All couples are welcome.
Take a look at The EXPERIENCE we offer!
We can provide everything you need for your wedding cruise to make your experience the most incredible of your life. Give us a call at (562) 983-6880.
Welcome Aboard!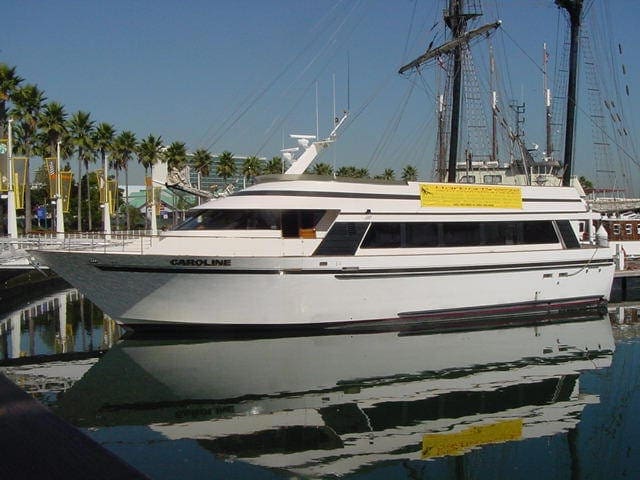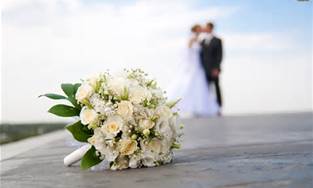 The Wedding Cruise Experence
Once in a Lifetime Weddings aboard the Yacht of your dreams . . .
Congratulations to you as you begin planning the Wedding of your dreams. We appreciate you considering us and look forward to the opportunity of hosting your Ceremony and/or Wedding Reception with Harbor Breeze Cruises. We offer the finest charter boats in all of Southern California.
Imagine a cruise for your wedding, while presenting your vows at sunset over the Pacific Ocean or off the Pacific Palisades Peninsula. Imagine your guests on the upper deck sipping a glass of champagne while passing the Queen Mary. Imagine your guests looking back at the spectacular City of Long Beach lit up at night.
We are located in the historic heart of Downtown Long Beach. We sit on the Waterfront in Rainbow Harbor which features a unique ambiance to host your amazing event.
We have a wealth of expertise to guide you through the planning process of such a special and somewhat stressful occasion. We have relationships with vendors that can allow you to use us as your one stop shop and care for all details without having to search elsewhere.
Four hours use of one of our beautiful yachts. One half hour for boarding and an elegant ceremony, three hours of cruising through the beautiful San Pedro and Long Beach Harbors and one half hour of disembarking time.
A lovely ceremony by a California licensed and uniformed minister. You may choose the minister's pre selected vows or write and read your own. A consultation will be arranged with the minister to discuss your ceremony.
Please visit our Wedding Packages. Only the freshest and highest quality ingredients are used to prepare your entrees.
All tables will be covered with White or Ivory linen tablecloths.
Free flowing soft beverage service will be provided to all guests. This includes Coffee, Iced Tea, Coke, Diet Coke and Sprite.
A full cash bar will be made available to all guests. Arrangements for a hosted bar or a partially hosted bar may be made.
There are a variety of cakes to choose from. See the enclosed selection. The appropriate size of cake will be included to serve all confirmed guests.
Thanks again for everything
Thank YOU so much for working your magic to make this happen for us. We had a fabulous time. Everything was great! And it was fun to see Joanne. She's great at what she does. If you ever need more bartenders, I'm sure my mom would be a great resource for you if you ever need extra people. I hope to be able to keep sending business your way. Thanks again for everything!!!
Deanne
The event turned out great
The event turned out great, thanks for all your help. We hope that the bar area did ok, the guest list was not as big as we originally thought cause we were worried about it being to crowded but it was not bad at all. We could have fit another 20 or more and been fine. Everyone that worked on the boat was amazing, no complaints there. Anyways, always a pleasure working with you. If there is room for whale watching this weekend, I would love to take my family. Let me know.
Marie Hernandez
a huge THANK YOU to Joanne
I want to give a big thanks to Nikki, the Harbor Breeze crew, Captain Stan and especially Joanne. All of you made our wedding day not only special but super fun and stress free. I was able to show up and enjoy every moment of my wedding along with my wedding party and guests without having to worry about any set up, clean up or service. All of my friends and family have said they had such a great time, and that it was one of the funner weddings they have been to. I also have to say that all of the food was delicious and the drinks were awesome. Lastly, a huge THANK YOU to Joanne who went above and beyond by helping me find a hair and makeup artist when I could not, and was there all night making sure we had one of the best nights of our lives. I will never forget our evening aboard the Triumphant with Harbor Breeze.
Mrs. Pilgrim
You were great
I'd like to thank you for all you did for us Nikki. You were great on our initial contact and on getting us a quote in a timely fashion and then right into the arranging of the event with my wife. But then you stayed in constant communication with us up until the boat left the dock. You don't know how important that is for us customers who are so stressed about everything coming out right. Thank you. You had a lot of great ideas and whatever issues or problems we were having you addressed and corrected immediately. Just a pleasure to work with and Dan should be proud of how you represent him and his company. Once we drove up you were there to help us and introduce us to Jason who took over from there. Jason was not only super efficient but was pleasant and funny and a great guy to have around throughout the evening. He was a total professional and worked tirelessly to keep my wife and daughter from stressing and kept the event flowing all night. The Captain was another person who went above and beyond the call of duty and I can't thank him enough. Thanks to you Dan and Harbor Breeze Cruises and all the employees that worked to make my daughters Sweet 16 a night to remember for her and all aboard the Caroline.
Buddy Luna Sweet 16 Party
Quality Service
My husband and I had our wedding reception on the Triumphant on Saturday, July 7, 2018 (Rich Cormier/ Raquel Jordan). Jared was the person that assisted us. We had several requests and he accommodated all of our requests from beginning to end. Every time we called Jared was always willing and able to answer our many questions. If there were any questions that he was unable to answer, he always followed up with us in a timely manner. His willingness to go above and beyond is commendable. We are grateful for the time and attention he gave us. Our wedding reception was absolutely beautiful, and we appreciate Jared and all that he did to ensure that our wedding reception cruise went smoothly. Thank you again Jared for providing quality service. We will definitely utilize Long Beach Cruises again and recommend LB Cruises to others and we will recommend Jared.
We would also like to recognize the staff on the boat. From the captain to the bartenders (selected by Jared), the boat staff were polite and courteous to us and all of our family and friends.
Again, we greatly appreciate Jared and the boat staff for all of their hard work and dedication to ensure that our reception went off without a hitch.
Mr. and Mrs. Rich Cormier